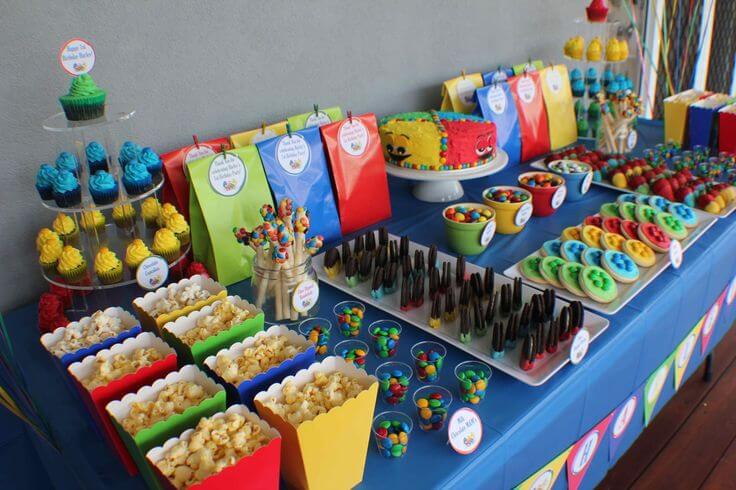 Planning a party is not really the easiest thing to do; luckily, it's also not that hard. For as long as you are well-equipped and armed with the right checklist for the preparations to be done, your party will definitely have no problems.
Regardless if we're single parents, divorced parents, or parents coming from a complete family, we want the best for our children. Hence, for our kids' birthday parties, we never really miss out on preparing for it religiously. The good news is that you don't necessarily have to hire a professional party organizer; you can easily do it by yourself and we want to help you with this task. And so, here is a preparation checklist that might just come in handy for you.
The Checklist
If the party is to celebrate your child's first, second, or third birthday, the theme choice should fall on your hands. However, if the celebration is for your four year old, or above, allow your child to decide on which theme to go with for the party.
Although this is optional, it's fun to prepare formal invitations to those who you want to invite for the occasion. Oftentimes, the invitation cards adhere to the chosen theme. So, if the theme is MARVEL or DISNEY, having invitation cards of those designs would be great.
In deciding the party menu, you must also take note of how many people, kids and adults, are invited to the party. From the number, gauge your estimate. Take note that kids do not really need big portions of meals.
Furthermore, try to stick with a healthy menu. Just because it's a kiddie party doesn't mean you'll only be serving chocolates, marshmallows, and junks. Let us not contribute to the rising number of children needing tooth extractions for eating foods that are too sugary. Of course, you can serve a few sweets here and there but make sure majority of the menu is healthy.
Setting up fun activities.
Prepare for kiddie games, magic shows, puppet shows, mascots, etc. as these commonly entertain the children very well.Moreover, make sure you set up a children's party music playlist.
Colorful lights, balloons, flags, etc.
Children get bored pretty easily and so, boring decorations won't get you far. Make sure the place is colorful. Fill it up with colorful balloons, colorful party flags, and other party favors. Make use of colorful lights, such as those Firefly Christmas projectors, to light up the place. In this portion, you'll still need to take note of your theme.
For kiddie parties, it's always great if they can bring something home. This is why loot bags and party giveaways are popular. Simply place some cookies, small toys, etc. inside the loot bags and you'll already
The Bottom Line
Basically, the key to a successful party, in general, is being prepared. From the decorations down to the food and to the programs for the event, you must lay it all out so as to not encounter problems that may ruin the party along the way.